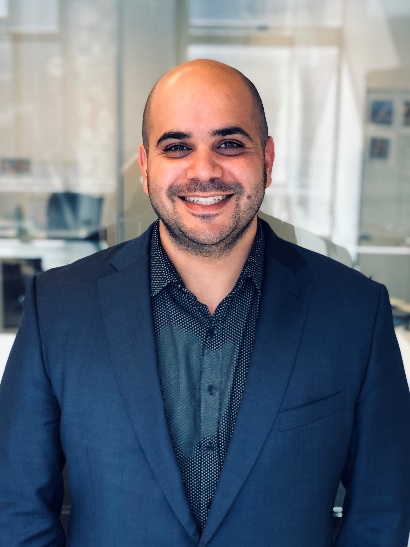 Jeff Yacoub
Managing Director
CFP®, B Mgt, GradDip (FP), Dip FS (FP)
Jeff is Argent Street's Managing Director with over 10 years of experience providing strategic and financial advice to corporate and private clients. Jeff is extremely knowledgeable on all aspects of financial planning and communicates with clients in straightforward, uncomplicated language.
Jeff is very active in the finance industry, being a member of the Financial Planning Association (FPA) and an Associate of the SMSF Association, he is frequently called on to present on financial matters at the corporate level and for the FPA.
"I started Argent Street 10 years ago with the vision of driving a genuinely client centric business that looked and felt different to the older, more traditional financial planning models. I knew Steph when she was working as a relationship manager with BT and I was her client. Having experienced her high level of skills, knowledge and exceptional client service firsthand, I did not hesitate when the opportunity came to bring her on board at Argent Street and today, we work together to provide high quality advice to all our clients.
I absolutely love what I do and feel very fortunate to work with an amazing group of clients. When I'm not in the office, my wife and I love making time each year to travel. We have travelled extensively throughout places such as India, Europe, China, Japan and America. My favourite memories are wandering through the old cobblestone streets of Trastevere in Rome. There's so much history and beauty there, and the food was simply amazing."
Stephanie Patrick
Senior Adviser
CFP®, Dip FS(FP), B Comm (Finance), BA (Journalism)
Steph has over 9 years of experience in the Financial Services industry, working at some of Australia's most prominent Financial Services organisations. Across these firms, she has worked as a Financial Adviser, Corporate Superannuation Consultant and in Relationship Management positions.
Steph is very active in the finance industry and is a member of the Financial Planning Association.
"Money problems (good and bad) can be stressful and daunting. Outside of Argent Street, I am a qualified yoga teacher and although you wouldn't imagine there to be many parallels, both jobs allow me the opportunity to help people better understand themselves and implement strategies to alleviate stress, which is incredibly rewarding.
On the weekends, I enjoy going to new exhibitions at the National Gallery of Victoria, visiting the beautiful wineries of Red Hill and spending time with friends and family"